Neelands Takes Steps to Prevent COVID-19 Spread
January 14, 2021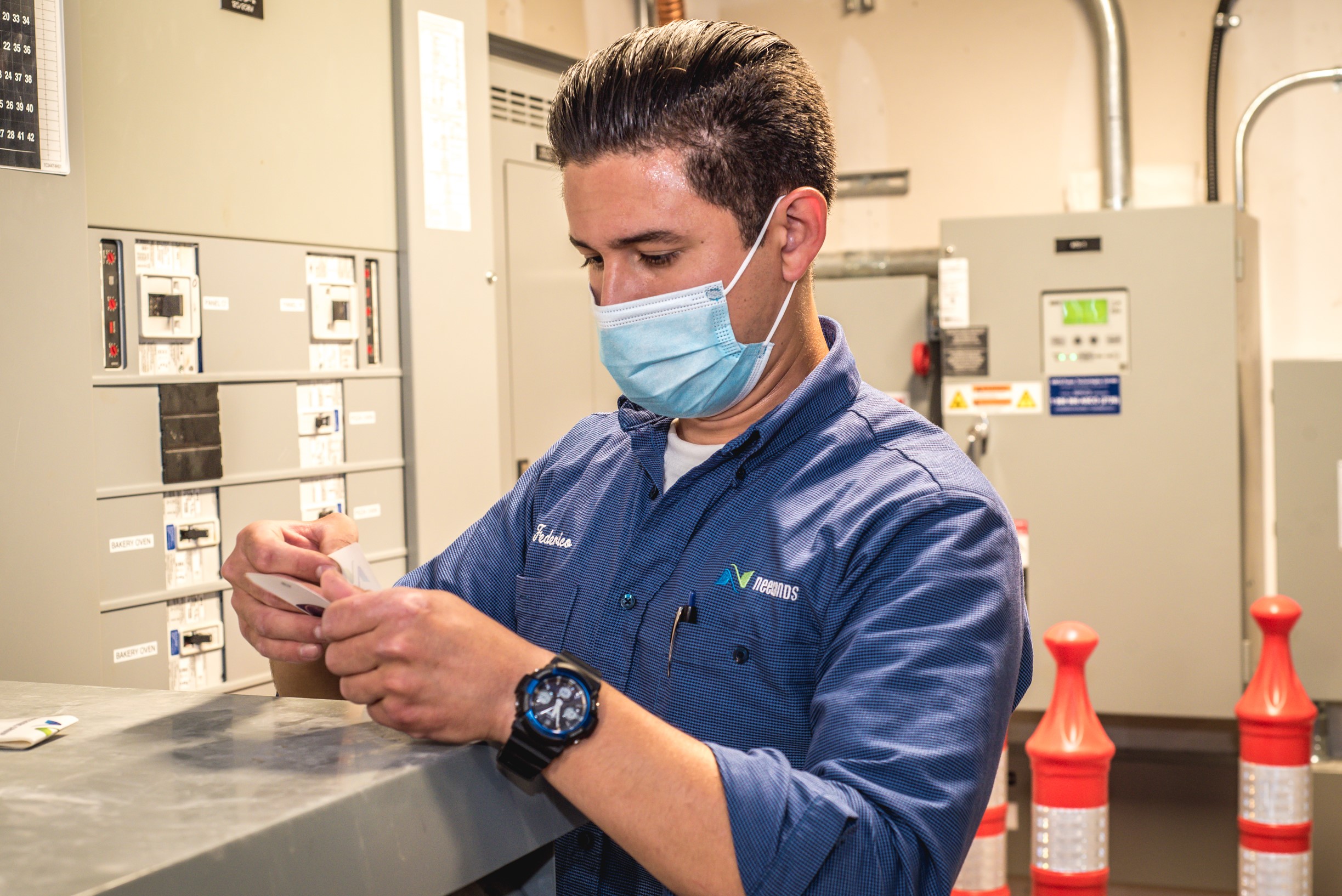 Protective measures by Neelands Group Limited to minimize exposure to the COVID-19 virus at client locations are an even higher priority as the new year dawns. Infections have spiked early in 2021 at many population centres during this time.
As a provider of refrigeration and HVAC services to supermarkets and other food suppliers, Neelands has status as an essential service. It is therefore continuing to operate at full capacity during the COVID-19 pandemic.
But it is doing so with some operational changes to maximize the health safety of customers at client supermarkets, as well as employees working there, and Neelands company technicians.
For example, all Neelands technicians have access to PPE (personal protection equipment), including masks, gloves, wipes and hand sanitizer, and have been instructed on how and when to use these most effectively. All team members have been advised to wear masks and gloves on all offsite jobs and service calls, and to practice social distancing wherever possible.
In the event of a reported COVID-19 case at a client facility, where Neelands technicians have been on site, Neelands will ensure that those individuals are isolated and quarantined. And until that location is sanitized and/or re-opens, all future technician visits to the site are for emergencies only.
Where possible, Neelands administrative staff has been directed to work from home to limit unnecessary office contact.
At grocery stores, self-service food bars have been closed to eliminate customer usage of in-store serving utensils/cutlery, thereby cutting the transmission of the virus.
When possible, these have been converted to full-service food bars, where store staff serve food products directly to their customers. Plexiglass barriers have been installed where necessary.
"There is now a primary focus on packaged products, and there is an increase in frozen food purchases," said Neil Forth, the Refrigeration Sales Manager at Neelands. "Our designs are reflecting these changes in consumer trends."
As such, current and future client projects are being refocused to account for new kitchen and food bar designs. Also, smaller projects have been generated, including the replacement of food bars with self service cases and increases in frozen food displays.